Butcher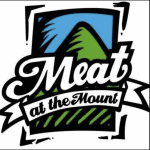 About Us
Meat at the Mount is a local family-owned business, supplying a range of quality beef, lamb, pork, chicken and seafood. We are proud to offer a range of farm-fresh quality meat sourced from local farms.
Servicing families, clubs and restaurants since 1857.
Our friendly butchers can fill all your meat orders and help with the perfect finishing touches.
We have your holiday barbecue menu sorted, you tell us how many people and we are confident we'll get the you the compliments flooding in.
We also offer processing of your own animals, bulk orders, vacuum-packed meat and special requests.
If you're looking for friendly service, quality meat at a competitive price, then Meat at the Mount is the place to go.
We look forward to seeing you in-store, and don't forget, whether the kids are with you or not, you can always have the odd slice of fritz!
Our Story
The family has been farming the Fleurieu Peninsula since 1857 when Charles John Thorpe bought his first cattle property.
We come from generations of farmers who believe in farming practices that are sustainable by looking after the land as much as our animals.
Through our livestock business and meat wholesale division, we have been working with local farmers and graziers for the past 35 years. This means that the knowledge we have built over generations is on display in our cabinet with meat that is high quality, fresh and full of flavour.
Business Address
Shop 3, Compass Central (IGA, 30-34 Victor Harbor Rd, Mount Compass