Finance & Banking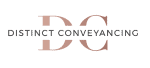 About Us
** SILVER CLUB SPONSOR **
MEMBER OFFER:  $150 off for a standard residential sale/purchase settlement
Distinct Conveyancing is a proud and local South Australian business, located in Blackwood, SA.
Our dedicated team of Registered Conveyancers are licensed and insured and offer a full range of property conveyancing services across South Australia.
If you are buying, selling or subdividing a property, Distinct Conveyancing are able to assist and guide you each step of the way. We can also assist you to register a Power of Attorney document, change your name on your certificate of title, and also arrange the transfer of property between family members (sometimes required as a result of a relationship separation or the death of an owner).
Call our friendly team today for a free no-obligation quote.
Please 'Like' our Facebook page or join our email list to stay updated.
Business Address
2/165 Main Road
Blackwood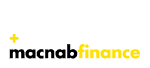 Club Sponsor:
SILVER SPONSOR
Under 17.5 Team Sponsor
About Us
At MacNab Finance we are specialists in Home Loans, Property Investment, Finance Strategy and Construction Loans.
We understand that looking at your finances can be complicated and overwhelming, so our aim is to take the stress out of finance, to simplify the overall process, and enable you to let experts evaluate and look after your financial needs, saving you time and money.
With access to over 30 financial institutions, we can ensure that you have the most competitive package, interest rate and structure. We are qualified, experienced and professional loan experts, and will guide you through the complete loan process. 
Business Address
21 Benjamin Street, St Marys SA 5042