Real Estate Agent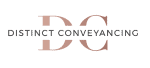 About Us
** SILVER CLUB SPONSOR **
MEMBER OFFER:  $150 off for a standard residential sale/purchase settlement
Distinct Conveyancing is a proud and local South Australian business, located in Blackwood, SA.
Our dedicated team of Registered Conveyancers are licensed and insured and offer a full range of property conveyancing services across South Australia.
If you are buying, selling or subdividing a property, Distinct Conveyancing are able to assist and guide you each step of the way. We can also assist you to register a Power of Attorney document, change your name on your certificate of title, and also arrange the transfer of property between family members (sometimes required as a result of a relationship separation or the death of an owner).
Call our friendly team today for a free no-obligation quote.
Please 'Like' our Facebook page or join our email list to stay updated.
Business Address
2/165 Main Road
Blackwood