real estate agent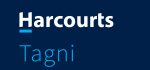 Address:
90 Chandlers Hill Rd,
Happy Valley SA 5159
Club Sponsor: :
SILVER SPONSOR
Under 13 Team Sponsor
About Us :
We know that real estate clients want to deal with consultants that have knowledge, expertise, honesty and integrity, and are committed to achieving the best possible result for them.
Above all they want to deal with real people – that's why we put absolute focus on creating a relationship of trust and respect with all our clients. We've found that this philosophy is great for achieving personal satisfaction, high morale and continued success.
Harcourts Values
People First
Doing the Right Thing
Being Courageous
Fun & Laughter
What we do
Harcourts offer a full range of Real Estate services. We specialise in Residential, Commercial, and Rural Property sales as well as Property Management services.